Can't workout
I can't work out for a while because my ankle is swollen due to being on my feet on work so now I have to wait a while before I do anything meh so that's my ehhh for the week but clean eating is the goal
Clean Eating
Hey peeps I improved my eating habits like its no tomorrow and since I am living on my own now so there is nothing to tempt me into eating junk food thank the lord lol so I have managed to actually loose some weight and I just started taking vitamins to help with nutriments but I like that I can go shopping for me and roommate(best friend) makes life so much easier. I did loose some weight...
Motivation
Hey guys I was just thinking that I need to get myself back into working out again because I got lazy I am not going to lie but I do watch what I eat and I did loose some weight but I wanna be in shape again and I miss those days where I'm not out of breath for walking up some steps or as you say feeling winded so I am gonna make it a mission to be more active for me and not because its a...
Good Morning
Good morning guys so I'm putting up a new post to share my experience with living on my own….My parents have so much doubt that I come back home when they were the ones pushing me to move out so I find funny when it came time to leave the nest they didn't want me leaving for that matter but so far I love living on my own especially with my best friend lydia we manage to keep each...
Moving Out
Hey guys haven't been on here in a while but I'm super excited to say I'm moving out my house so I'm like super excited even though I'm nervous as well because I am finally going to be on my own and my mom doesn't agree with it but I'm old enough to do everything on my own so let's see how this turns out and want not
Hey guys
Hey I haven't been on here for a while cause didn't have access to my computer and I have been working and studying shame on me for not getting connected with my tumblr community smh but anywho so far my weight loss is going good and oh yeah I was able to fit in the Bridesmaid dress for my brothers wedding I dropped 3 dress sizes yay me and I am proud of myself for it but I will try to...
Juicing Veggies (So new for me)
Hey guys my mom just started juicing veggies and I am giving it a try and its so new too me but its refreshing and good woo hoo so I can't knock the whole juicing veggies and fruits……..Mind you its organic fresh fruit and veggies but one main thing I need to work on  is my sleeping habits and working out more meh cause lately my sleeping habits have been all over the place meh...
New Goals/ Trying my Hardest
Hey guys so new goals are being set for me and I told my mom that I don't wanna go to college no more because I wanna try to get into the nursing program so we mad a deal that if I don't past the entry test then I go back to college so I am highly motivated right now to get on to studyingand passing that test because its seriously something I wanna do and I hope I get in to the...
Proud of myself Yay (jogging sucess)
Hey guys I am so proud of myself because evening though I hate jogging with a passion I find myself doing it with my friend Matt and its day 2 of me going for a jog and the second time I got pushed to do more than 2 miles so yay I am totally feeling good about myself and its motivating me to get more into jogging and plus the conversation helped as we were jogging so wasn't any awkward...
Fitspo Thinspo?
reallyfitandthin: Reblog!!! Need more people to follow. No one is blogging? My dash is dead and I feel lonely:(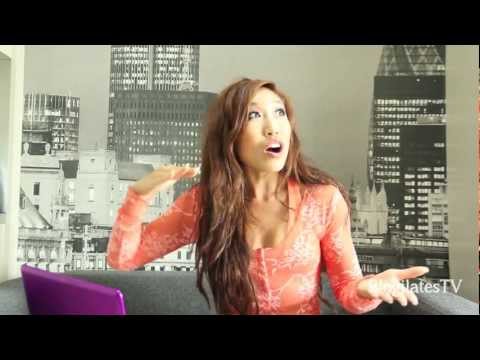 If you're 5'4 or shorter and a...
sports-bras-and-apples: slim-and-svelte: chunkymunkybegone: fit-sexy-lovely: whatareyoudoingitfor: I NEED TO FOLLOW SOME FELLOW SHORTIES OKAY EVERYONE IS SO TALL 5'3! Short fitblr :) 5'1! Shorties unite! 5'1 also! :D 5'4!!!!!
Pressure
Hey guys just feel the need to write how I feel write now…..I am dreading about my family reunion because every time I go its oh did you loose weight or did you gain weight or are you even trying to loose weight and I get the lecture for the next hour by every older adult and they start watching what I eat but most likely I am working that day so most likely I am not going but if I am not...
Improvement
I am so excited right now like I see improvement on my weight soI am like doing a little dance and I have  been seriously improving my eating habit yay me andI got all the portions right so I am super excited about that but other thanthat I have been really active which is a good thing yay me cause me working has made me really active plus eating right so it hasn't been a real problem for me...